Welcome to the Black Mesa Hazard Course.[/size]
[/size]
Overview:[/size]
Developed by PSR Digital, Black Mesa: Hazard Course is an addon for Black Mesa centered around a completely new take on Half-Life's training level, Hazard Course, featuring 6 maps, a wealth of new models and textures, an expanded introduction and outro sequence (based on the sequence exclusive to the PS2 version of Half-Life), and tons of new dialogue from the entire Black Mesa voice cast.
Black Mesa: Hazard Course is currently only supported on the Free/Mod version of Black Mesa. You can download it from ModDB via the button below.

A Steam version is in the works and will uploaded to the Workshop at some time in the future. There is currently no ETA for that version.
For updates and miscellaneous behind-the-scenes goodies, check out Hazard Course on Facebook!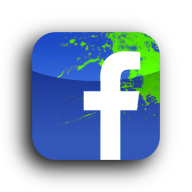 Feel free to use this thread for discussion, bug reports, help, etc.